The Republic of Malta is a Southern European country consisting of an archipelago situated in the centre of the Mediterranean Sea. 80km south of Sicily, 284 km west of Tunisia and 333km north of Libya,the Maltese Islands are enviably located and blessed with near year-round sun.
The Maltese Archipelago is one of the smallest in the world with an area of 316 sq km and consists of 7 islands. With 417,000 residents only the three largest islands - Malta, Gozo and Comino are inhabited the last by only a handful of residents. Malta is the largest island being the administrative and commercial centre. Gozo is the second largest island and more rural, characterised by agriculture and fishing industries, tourism and crafts. Both Islands have a rich cultural calendar ranging from opera productions to open air concerts. Seasonal festivals include carnival and village feasts.
Frequently described as a 'one big open-air museum' the Maltese Islands are rich in history, culture and tradition. Malta and the Maltese Islands are considered to be one of the most concentrated historic areas in the world and UNESCO have identified a number of unique sites. Malta, and Valletta (the capital city) in particular, is preparing to host the European Capital of Culture in 2018.
With 7,000 years of history, the cultural attractions are plentiful. Fortified cities Valletta and Mdina hold unique cultural and architectural treasures. St John's Co-Cathedral found in Valletta is a gem of Baroque art and architecture built as the conventual church for the Knights of St John. Most town and village cores are a trip back in time. The ornate parish churches surrounded by narrow winding roads of quaint colourful houses and the small coffee shops have a unique and priceless charm.
Malta joined the European Union on 1st May 2004 and joined the Euro zone as from 1 January 2008.Malta is a bilingual island with Maltese and English as the two official languages. The Islands offer plenty of specialist holidays. Whether one is looking into improving the English language, learning new skills, discovering history or getting fit there are a myriad of opportunities and possibilities.
The Maltese Islands are full of natural wonders and distinctive beauty. Malta has become one of Europe's most popular film and television locations catching the eye of many prominent film directors. The local landscape colours are striking, honey-coloured stone against the deep Mediterranean blues.
Whether visiting the oldest temples in the world, organizing a tourist excursion or a company conference
Focal Point Transport COOP
are ready to take on all your transport requirements. The Focal Point team of dedicated personnel inspired by generations of experience and a fleet of modern vehicles are a guarantee of the high standard transport service to compliment your event.
Some Quick Information
Focal Point Transport COOP
Focal Point Transport COOP is found in the Maltese Islands. We provide transport services and tour services.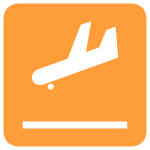 Airport Transfers
We offer Malta airport to hotel, and hotel to Malta airport transport services. We offer fixed prices, no meters!
Book now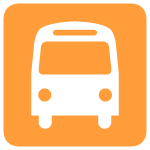 Tours and Excursions
At Focal Point we provide a list of tours, visiting the islands' main attractions, historical places and markets.
Book now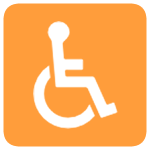 Special Services
At Focal Point we have a number of vehicles in our fleet with solutions for people with reduced mobility.
Book now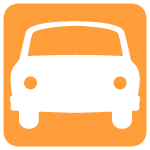 Taxi Services
We offer chauffeur driven services, both for groups and for individuals.
Book now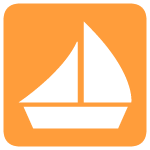 Ferry Transfers
At Focal Point we offer services for tourists visiting the Maltese Islands by cruiseliners.
Book now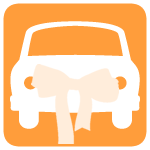 Weddings
We offer a number of chauffeur driven services with a wide range of vehicles, from vintage to the newest models.
Book now
Request Received!
Thanks!
Your request has been sent. We will review it and get back to you.


Thanks and rgds.

Focal Point Transport COOP